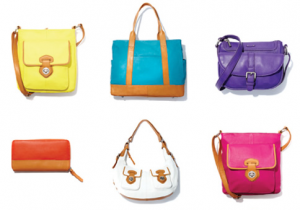 Danier Leather has released their summer line, and boy are those bags adorable! I love the bright colours and fun designs. It looks as though the fuchsia pink satchel in the bottom left corner is calling my name. 🙂
If you want to get in on these adorable bags without having to fish for change or swipe your credit card, you are in the right spot.
Enter now for your chance to win a $500 shopping spree and a cosmetic basket courtesy of smashbox and Danier.
This contest closes on June 30th.
Good Luck!
-Caitlin
More Related Offers: