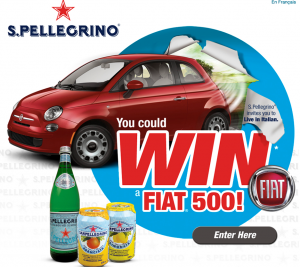 Ladies, is your car a little outdated? Do you feel like your gas bills guzzles all of your cash?
It's time to cruise around in style with a new Fiat 500! Enter now for your chance to win this sporty and economical car thanks to S.Pellegrino and Live in Italian!
I would love to win this car as it is just the perfect size for me. Why waste money on a big car if you don't need one? Get in this fabulous race car red car today. 🙂
This contest closes on August 3rd.
Good Luck!
-Caitlin
More Related Offers: