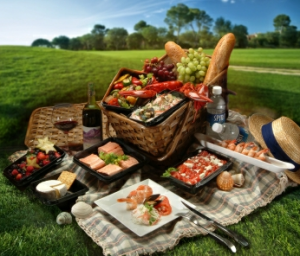 Looking for a fun way to enjoy our new found warm weather? How about going on a romantic date with the hubby or bonding with the kids through a high class picnic experience!
Picnic Contest is giving you the chance to win a gourmet basket filled with picnic-friendly 125-gram fine cheeses. These baskets are each valued at $250 each, but the memories you will make with them are priceless (cheesy, but true!).
This contest closes on August 3rd.
Good Luck!
-Caitlin
More Related Offers: