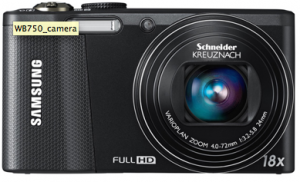 This contest has CLOSED.

It seems as though life flashes before our eyes and there are never enough photo's to capture those special moments.
Enter now for your chance to win a Samsung WB750 Digital Camera that is valued at $249. There are all kinds of fancy features that I won't go in to (click on the link below to find out more), but I am fairly positive that this camera would do a pretty great job at capturing those important memories. Good luck!
This camera is like a two in one because it also has HD video as a feature.
Lately the camera I have been using is on my Blackberry. It's really convenient but it doesn't exactly give professional quality photos like the Samsung camera would!
This contest closes on March 6th.
Good Luck!
-Caitlin
More Related Offers: