SORRY! This Coupon Has Expired!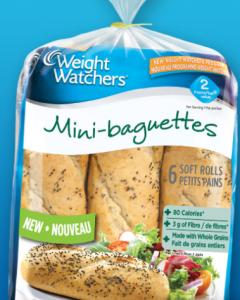 Weight Watchers wants you to be able to eat the delicious foods you want, with that low caloric intake you want, for the price you want!
They are giving you a coupon to save $1 on their mini baguettes. These would be great as sandwich bread or a warm buttered bun on the side of your main dish!
I'm not big on Weight Watchers products right now, but I know my mom loves it. I will definitely be passing this news on to her!
Good Luck!
-Caitlin
More Related Offers: