SORRY! This Coupon Has Expired!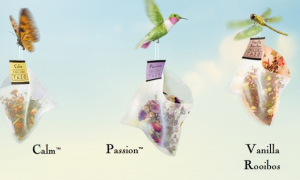 It doesn't matter if you want to relax with Calm Tea, get an infusion of flavour from Passion Tea or indulge in Vanilla Rooibos Tea, because you get get $1 off any of these Starbucks Tazo Teas.
You can click on any of the satchets to discover the ingredients that are in these teas and some interesting facts about them. Did you know that when you drink Calm Tea while eating cheese cake some people have found to feel euphoric?
Once you've completed the journey for each tea, you will get access to your $1 off coupon.
Good Luck!
-Caitlin
More Related Offers: