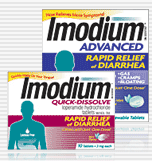 Want instant relief when you need it most?
Click on the link below and you will be able to enjoy $2 off any Imodium product.
When you are going to print the coupon you should use your browser print options instead of the print button on the website – it doesn't seem to work!
Good Luck!
-Caitlin
More Related Offers: