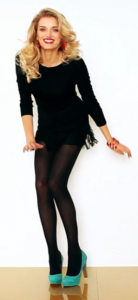 When it comes to shopping, I have champagne taste on a beer budget. This usually ends badly for my wallet. I'm sure there are many other ladies that can agree with me on that one, and that's why I just had to share this great Aldo deal!
Aldo is putting a new spin on discounts – to get access to your 15% off coupon you have to complete three fun casino/magic-esque. Don't worry if you don't win the first time because you can keep trying!
To top off this already great deal, Aldo will also enter you in a contest to win Shoes for Life when you print your coupon.
Finally – a contest that can satisfy my champagne taste! 🙂
Good Luck!
-Caitlin
More Related Offers: