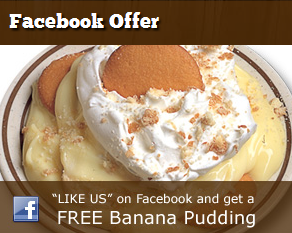 Woody's BarBQ originated in the Southern States but is now filtering into Canada one location at at time.
For a limited time "Like" them on Facebook and print a coupon to get a Free Banana Pudding!
Looking through the menu they have some delicious food! You can get Mac N Cheese as a side! How incredible is that.
Hopefully I am still hungry at the end for dessert!
Enjoy :),
-Sandra☆
Print Your Woody's BarBQ Coupon
More Related Offers: