SORRY! This Offer Has Expired!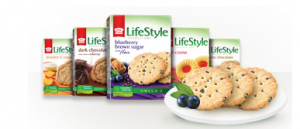 The Peek Freans BOGO Coupon is back!
I was never huge on Peek Freans cookies until they served a package of the Blueberry Brown Sugar on a flight back from Vegas.
"Like" Peek Freans on Facebook and you can get yourself a Buy One Get One Free Coupon!
Hint: To turn off your security browser you have to your account (top right corner beside home), then click on account settings and click on secuity (left hand side). There you can edit your security browser to turn it off.
Enjoy :),
-Sandra☆
More Related Offers: