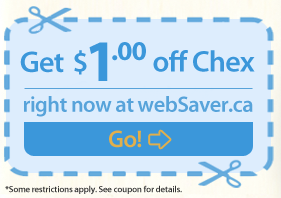 When we went to the US last fall we had to stop by a grocery store on the way home to pick up all our favourite cereals that we couldn't get in Canada.
Chex was one of those cereals.
A couple weeks ago I noticed them stocking Chex in my grocery store and I was happy that I don't have to make another trip South of the boarder to get this cereal.
If you haven't tried it or love it as much as we do, get this coupon for $1.00 off!
Just "Like" Chex on Facebook and order your coupon.
*Note: make sure you turn off your pop-up blocker so that you can be redirected to Websaver to get the coupon*
Enjoy :),
-Sandra☆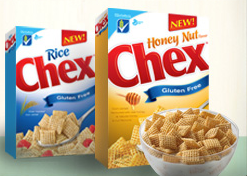 More Related Offers: