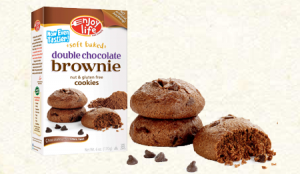 Sometimes it is innevitable, we've all gotten the case of the munchies and there is not much we can do to overcome it except chow down on a good old chocolate chip cookie.
Feed your munchy cravings with Enjoy Life Foods and their coupon to let you save $1.50 on any of their products. So whether you are in the mood for granola bars, cookies or even seed and fruit mixes they have it all.
Their cookies are also nut and gluten free which is a big bonus for those with allergies!
Get Your Enjoy Life Foods Coupon Here
Good Luck!
-Caitlin
More Related Offers: