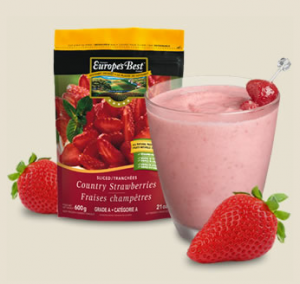 Europe's Best is offering you a coupon to let you save $1 on any of their frozen fruit products. Munching on some fresh fruit is the perfect way to start your day!
I enjoy sipping on a smoothie after my work outs at the gym. What do you use Europe's Best fruit for? I've heard it's delicious in crepes, I'll have to give that a try sometime!
You can also enter to win $500 worth of Hamilton Beaches small appliances by entering the contest. Don't miss out!
Enjoy!
-Caitlin
More Related Offers: