SORRY! This Offer Has Expired!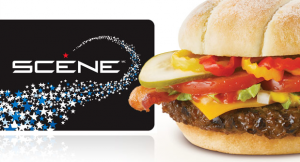 Looking for some place to go on your lunch break today? I love going to Harvey's every once and a while but I don't like spending money on anything other than an original combo. Now I have the chance to pay the price of the original combo but I can chow down on a Great Canadian Combo! All you have to do is show your Scene card for this tasty upgrade.
But don't worry if you don't have a Scene card. You can sign up for free (there is even a link on the Harvey's page) and give you points towards free movies! What can it hurt right?
This offer ends August 22nd.
Good Luck!
-Caitlin
More Related Offers: