SORRY! This Coupon Has Expired!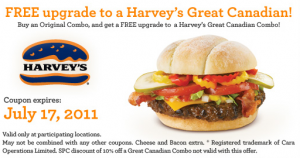 Just in time for lunch! Use this coupon on your next visit to Harvey's and upgrade your Original Combo to a Great Canadian Combo!
I love going to Harvey's and having my burger prepared just the way I like it – with lettuce, pickles and mayo! Yum!
I just went and got mine and I have to say it is delicious!
Coupon is valid until July 17!
Enjoy :),
-Sandra☆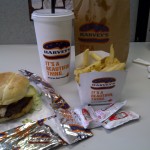 Enjoy a Great Canadian Combo Today
More Related Offers: