This offer has EXPIRED.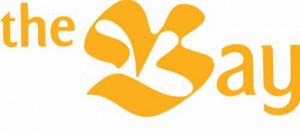 Ladies! I am always excited when I see any coupon from The Bay, but this one is really special!
The Bay already has an incredible sale on for 50% off gold jewelry. This coupon lets us SAVE an additional 10% off on top of the incredible 50% off offer.
Time for me to drop a hint by stuffing this coupon in the pocket of my hubby, A.K.A. The Scrooge. 😉
The coupon is valid until Sunday, December 4th.
Enjoy!
Annette ❀
More Related Offers: