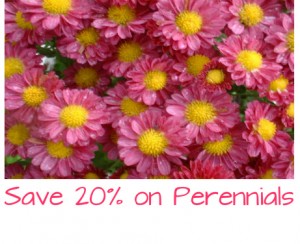 The long weekend is on it's way! Are you planning on getting outside and working on the garden during your days off?
Before putting on the gardening gloves, head to The Home Depot and save 20% on your purchase of any perennials.
I love to garden but flowers can be pretty expensive. What a great way to add some colour to your backyard without paying the full price!
This coupon expires on July 4th.
Enjoy!
-Caitlin
More Related Offers: