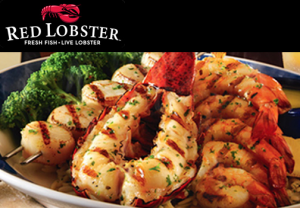 Join Red Lobster's Fresh Catch Club and you will satisfy all your seafood cravings with awesome special offers and discounts!
I joined a week back and I received a coupon today that will save me $4.00 on dinner for 2 or $3.00 on dinner for lunch!
The coupon couldn't have come at a better time, the Red Lobster commercials on TV had me salivating every time it came on.
Lunch anyone?

Enjoy :),
-Sandra☆
More Related Offers: