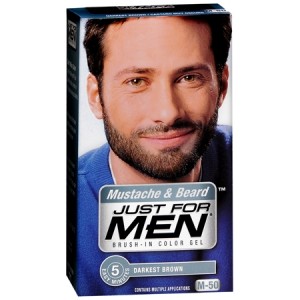 My dad used Just for Men Mustache & Beard and I didn't even know he was going grey in his facial hair. So this stuff really works.
Now that Movember has kicked off a lot of men are growing out their mustaches who don't normally do.
If your man finds out that he is going grey pass this $1.00 off coupon along his way and he can give it a try too.
No one has to know. 😉
Enjoy :),
-Sandra☆
More Related Offers: