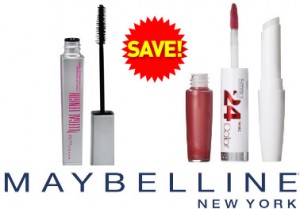 Maybelline products are a staple in my make-up drawer so when I can save some money it's a good day!
Right now you can get two coupons from Maybelline to save up to $3.00!
The first coupon is for $1.00 off a Maybelline New York Dream Fresh BB Cream. The second coupon will save you $2.00 off Maybelline New York Mega Plush Mascara!
Now that is a great way to look and feel your best without breaking the bank!
Enjoy :),
-Sandra☆
Request Your Maybelline Coupons
More Related Offers: