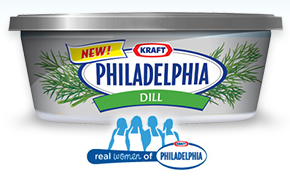 There's nothing much better than some Philly on your toasted bagel in the morning. I usually buy my Philly Cream Cheese in bulk because I go through it so fast!
If you are like me and are a Philly addict, you know how nice it would be to save a couple dollars on this product.
What's great is that when you get access to the Philly Coupon you will also get acces to 14 other coupons. You could be saving $15 with all these coupons!
Good Luck!
-Caitlin
More Related Offers: