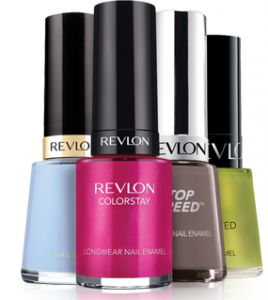 Calling all nail polish enthusiasts! Whether you love the french tip, flower or animal print design or just the classic colour, all your nail polish needs will be meet with this great contest!
Enter now for the chance to win 100 expertly selected Revlon nail polish shades with their 100 Shades of Summer contest!
After you enter you can also get a coupon to save $1 on any of their nail enamels! Everybody is a winner with Revlon! 🙂
This coupon expires on July 31st.
The contest closes on July 5th.
Enter and Get Your Coupon Here
Good Luck!
-Caitlin
More Related Offers: