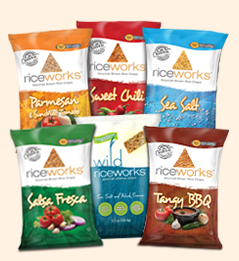 My snacking sins are both ice cream and potato chips (kettle cooked is my preference)!
We all do it, even if it isn't often, snacking is just a part of North American life.
Riceworks wants to hear your snacking sins on their Facebook page.
As a reward to help battle against evil snacks they will send you a coupon for $1.00 off!
This is a good excuse to try a snack that isn't totally bad for you.
Enjoy :),
-Sandra☆
More Related Offers: