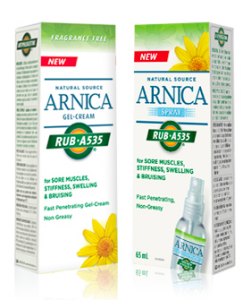 In need of a little muscle relief? Rub-A535 is great for swollen, sore, bruised or stiff muscles. Another reason why Rub-A535 Arnica is great is their 15% concentration of naturally sourced arnica montana extract that has no artificial fragrances, colours, petrolatum or parabens.
If you are interested in trying out this product, or you are a devoted buyer, then click on the link below and you will be able to request a coupon for Rub-A535 Arnica.
This coupon expires on October 5th.
Enjoy!
-Caitlin
More Related Offers: