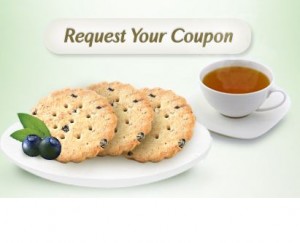 I hadn't had Peek Freans in years until on a flight last year I was given the Blueberry Brown Sugar ones. They were so delicious! So I am now back on the Peek Freans cookies bandwagon. 😉
Get a coupon to save $1.00 on your next purchase of Peek Freans Lifestyle Sections! Just "Like" Peek Freans Lifestyle Selections on Facebook to request your coupon.
There are so many other flavours to try, but I think I want to go back to the classic Fruit Creme ones!
Enjoy :),
-Sandra☆
Request Your Peek Freans Coupon
More Related Offers: