SORRY! This Coupon Has Expired!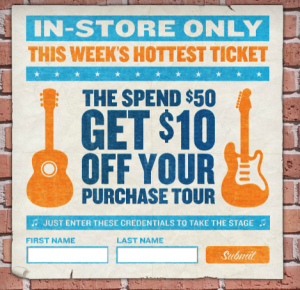 We all know the costs of getting everyone ready to go back to school in a few weeks can really hurt the bank account.
Well you will be $10 richer than you were with this coupon from Old Navy!
Just "like" Old Navy on Facebook and print off a coupon for $10 off a purchase of $50 or more!
Hurry, coupon expires August 18!
Enjoy :),
-Sandra☆
More Related Offers: