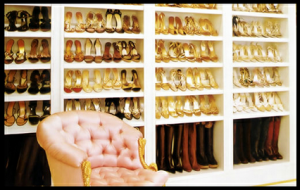 Town Shoes not only has the greatest selection of shoes but they also have the greatest deals!
For a limited time only, you save 10% on your first sale item, 20% off your second sale item and 30% off your third sale item.
This offer can be very dangerous if you don't need three pairs of shoes, but great if you need to update your shoe collection for the summer! There is an adorable pair of wedges I've been eyeing so I think I'll claim my 10% off for them! What are your favourite latest shoe trends? 🙂
This coupon expires on June 15th.
Print Your Town Shoes Coupon Here
Good Luck!
-Caitlin
More Related Offers: