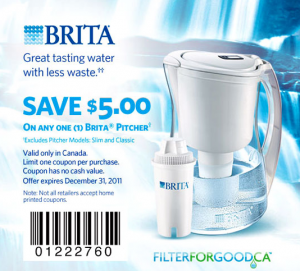 When I lived in an apartment I loved my Brita pitcher in the summer!
It was so nice to have fresh, cold water when it was hot outside.
Brita has a coupon so that you can save $5.00 off the purchase of a Brita Pitcher.
That's a pretty good savings, from what I remember the pitchers cost around $10.
Enjoy :),
-Sandra☆
More Related Offers: