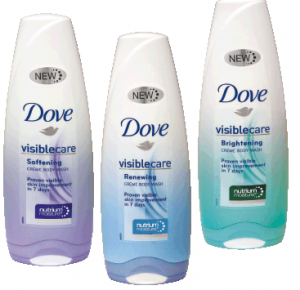 One of the reasons I love Dove is because of their self-confidence campaign. I really like how they emphasize that each woman is beautiful in her own way.
Dove's body wash, Visible Care, is used to make your skin feel as wonderful as you are. Right now you can save $2 on this great product.
It's always such a treat to indulge in a great Dove product, and now I can do it without feeling guilty about spending that little extra amount of money!
Good Luck!
-Caitlin
More Related Offers: