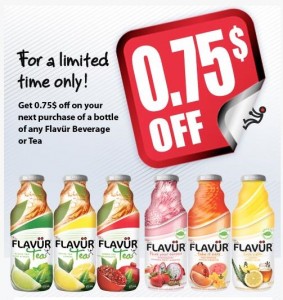 Save $0.75 on your next purchase of any Flavür beverage or tea with this refreshing coupon!
To get your coupon, "Like" Flavür on Facebook and order yours today!
I have yet to try this fruity beverage, but have some friends who drink it all the time! I guess I can try one now myself, or give them the coupon!
More Related Offers: