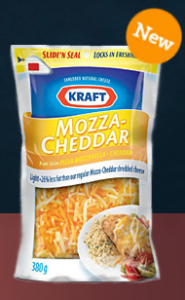 Calling all cheese fans!
There are so many delicious ways to incorporate shredded cheese into your daily meals (while saving some time!) and now it's your chance to do get that tasty dairy treat at a great price.
You can get access to your coupon by printing it or getting it mailed to your house (great for those ladies who don't have printers!).
I'm going to pick up Mozza-Cheddar after work today. Yum! 🙂
Good Luck!
-Caitlin
More Related Offers: