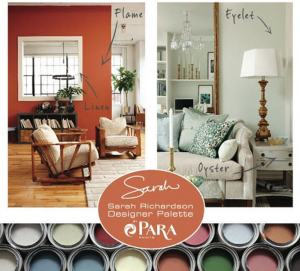 Are you planning on painting your kitchen a nice yellow? Or maybe you want to update your living room with a elegant shade of green?
Spring is all about cleaning and a fresh start, and Lowe's wants to help you get that fresh start with some fresh paint ideas!
Head to any location and get your Para Paint for 15% off. I just finished painting my room a nice light blue, I would have loved to hear about this offer before hand! At least you ladies can save before you start painting!
This offer expires on June 30th.
Happy Painting!
-Caitlin
More Related Offers: