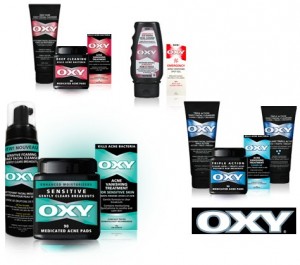 No matter what the season, our skin always needs treatment to protect against the elements. Using makeup is a good cover-up for the problem, but I'm almost sure that if our skin could speak, it would BEG us to get to the source of the problem.
I've used OXY in the past, I'm glad that I found an offer where I can get some OXY coupons, and stay updated on other special offers.
Join OXY and gain access to savings, as well as other special offers.
Once you join you will be able to print two coupons. One for $2.00 off any OXY Natural Action Product and another one for $6.00 off when you buy 2 Natural Action Products!
Enjoy :),
-Sandra☆
More Related Offers: