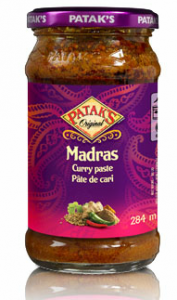 Not sure what to make for dinner tonight? Why not spice things up with Patak's Curry Paste!
When you head to Metro you can save $1 on Patak's Madras Curry Paste.
If you don't usually cook with curry, there is a quick and easy recipe for you to try out. Madras and Lime Miami Ribs – I know what I will be making for dinner tonight! 🙂
This coupon expires on May 30th.
Enjoy!
-Caitlin
More Related Offers: