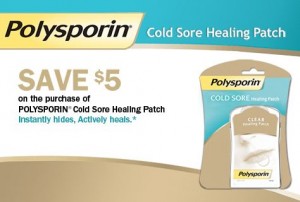 Did a cold sore pop up just as they were about to take pictures at school? What about when you were getting ready for a special presentation at work? They always seem to come around at the absolute worst time!
Now the with Polysporin Cold Sore Healing Patch you can instantly hide and actively heal it in just one simple step!
To make it even better print a coupon now to save $5.00 off your next purchase and don't have to worry about those embarrassing cold sores again!
Enjoy :),
-Sandra☆
More Related Offers: