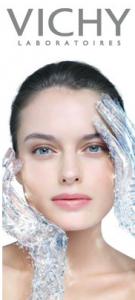 We all know what our skin is like, we live with it everyday and have to deal with those pesky breaks outs and oily skin.
For once, we are able to tailor our face cream to what our skin actually needs.Take the Vichy skin test to find out what product is best for you. Mine was the Ultra-Light Lotion SPF 50 with Mexoryl SX, and since I took the quiz I get $3 off this product!
I can finally be happy in knowing I bought the right cream for my skin!
Good Luck!
-Caitlin
More Related Offers: