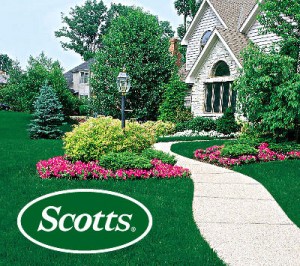 So I have to admit that my fiance and I love to care for our lawn and garden. This weekend when the weather was nice we took the time to rake and fertilize the grass and clean up from the winter in the garden. It was so nice to see my plants start coming back to life and my tulips start to bud!
If you need to stock up on your lawn and garden supplies, print off these great coupons from Scotts Miracle-Gro!
Save $10 on Scotts EcoSense Weed B Gon 1 L Concentrate, Save $4 on Miracle Gro expand'n Gro Compressed Planting Mix, Save $3 on Miracle Gro Shake'n Feed, Save $3 on Scotts or Morning Melodies Wild Bird Food and Save $4 on Scotts Turf Builder Coated Grass Seed.
Just "Like" Scotts Miracle Gro-Canada on Facebook to print your coupons!
These Coupons Expire on September 30.
Enjoy :),
-Sandra☆
Print Your Scotts Miracle-Gro Coupons
More Related Offers: