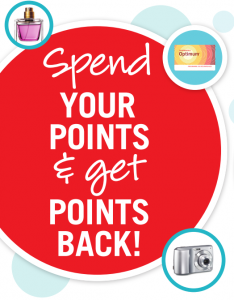 If you have a Shoppers Optimum card you know that you can get great rewards just for buying things you would be getting anyways! If you have accumulated enough points and plan on spending them, there is no better day than today to do so!
When you spend points at a Shoppers near you, you will be able to get tons of points back. For example, when you spend 50,000 points you will get up to $85 worth of free stuff and 15,000 points back!
What a great way to get a kick start on your second round of points for savings later on!
This offer is valid on July 24th only!
Enjoy!
-Caitlin
More Related Offers: