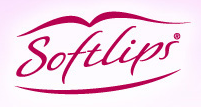 This offer has EXPIRED.

It seems as though I'm always buying new lip glosses and lip balms because my old ones keep disappearing. It would be nice to get some new Soft Lips products for less!
Follow me to Soft Lips website to get your money saving coupon. It doesn't say how much the coupon is worth but the anticipation is half the fun! Who knows, it could help you save a some serious cash!
Get Your Soft Lips Coupon Here
Good Luck!
-Caitlin
More Related Offers: