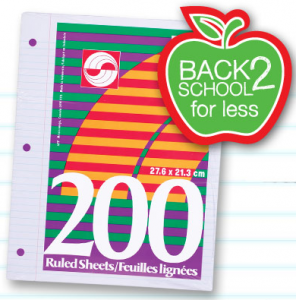 **August 11th and 12th Only!**
The most wonderful time of the year has finally come for parents and it's time to get prepared!
Make your way to any TBS Store and when you spend $5, you will get a free pack of 200 sheet lined paper. Spending $5 shouldn't be hard with that never ending school supplies list kids have!
Get Your Money Saving TBS Coupon Here
Good Luck!
-Caitlin
More Related Offers: