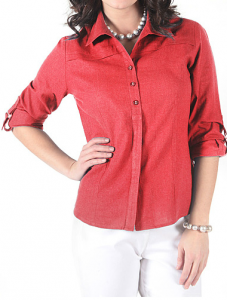 Haggar clothing is perfect for any women on the go, on a budget or who simply loves stylish clothes!
The Bay is offering you a coupon to save 30% on all regular priced women's tops by Haggar.
Do you love the Haggar clothing line? It isn't sold at many other locations so now is the perfect chance to shop until you drop (and save too!).
This offer ends on June 14th.
Happy Shopping!
-Caitlin
More Related Offers: