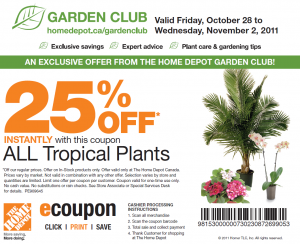 Don't let the fact that your garden is closing for the winter discourage you from wanting to get new plants. You can always get new houseplants that will love to sit next to the window in the winter sun.
Save 25% off of ALL tropical plants at Home Depot with this coupon!
That should really help add some colour to the living room.
This Coupon Expires November 2.
Enjoy :),
-Sandra☆
More Related Offers: