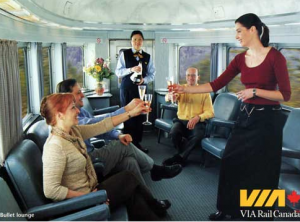 Canada Day is coming up quick! Do you ladies have plans yet? I'm probably just going to spend time with friends from town, but if you or someone you know is traveling on Canada Day they definitely need to book with VIA!
On July 1st only, you will be able to save 75% on your VIA ticket! That's an amazing deal! And since it's a holiday I'm sure the train wouldn't be very crowded. 🙂
Hurry! This offer expires on June 28th.
Happy Travels!
-Caitlin
More Related Offers: