SORRY! This Offer Has Expired!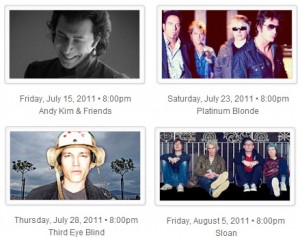 ♫If you've heard artists like Third Eye Blind and Sloan on the radio, you've experienced a portion of the experience. How about seeing artists like them (and more) in concert…for FREE? Ontario Place is holding a 40th anniversary concert series.
In celebration, you'll have the chance to see these headliners perform at no cost. Click the link below for all the details.
Thanks ladies,
-Alyssa
Catch Headliners in Concert for Free