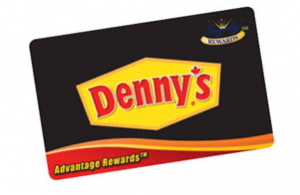 When I was a kid I used to love going to Denny's every Saturday morning and get that deliciously hearty breakfast.
If you love Denny's as much as I do, you will be delighted to know that they are offering their customers a Denny's awards card that will let you build up points to get great freebies.
You will also get to hear about great money saving offers, special announcements and so much more!
Mmmmm, Denny's 🙂
Good Luck!
-Caitlin
More Related Offers: