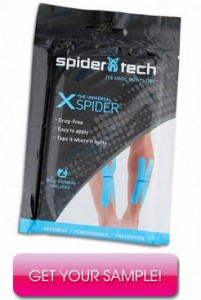 SORRY! They have run out of samples!

Need something that relieves pain without making you immobile?
Spider X is made of one continuous piece of kinesiology tape so that it integrates with the body in a super-functional manner. It supports and stabilizes without affecting healthy ranges of motion.
If you are interested in trying out Spider X products, click on the link below to request a free 2 pack sample. A full pack of X Strips will cost you $49.95 so you don't want to miss out on this amazing offer!
Enjoy!
-Caitlin
More Related Offers: