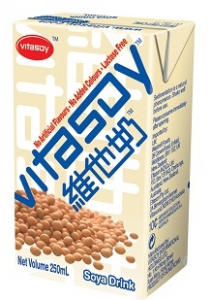 Have you heard about the great benefits of Vitasoy, but haven't had the chance to switch your regular milk to soy milk? There is no time like the present, especially because Vitasoy is giving you a free six pack of their products.
If you aren't sure what Vitasoy is, it is a high-protein soy milk. Vitasoy also makes a ton of other healthy drinks like fruit juices and teas!
I love anyway to get more protein in my diet so I'm definitely up for this one!
If you live in Toronto: any T&T Supermarket, Foodymart and Oriental Foodmart locations.
If you live anywhere else in Canada: any T&T Supermarket.
Good Luck!
-Caitlin
More Related Offers: