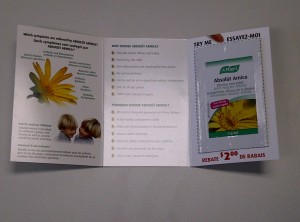 Getting samples definitely makes opening the mailbox a fun experience, because you never know what you will get next!
Last month I requested a free sample from A. Vogel Abolut Arnica. It is an effective pain relief for joints, muscles and arthritis. It also came with a $2 off coupon, so if it's effective I can save money on purchasing a full size product.
They are now out of samples, but A. Vogel is giving you a chance to win a trip to Paris, so make sure you enter to win!
Enjoy :),
-Sandra☆
More Related Offers: