SORRY! This Offer Has Expired!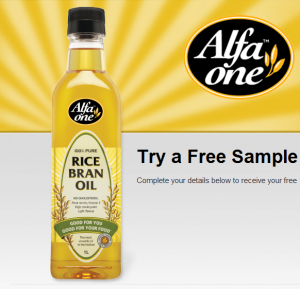 Nutritionally balanced and versatile, Alfa One Rice Bran Oil is naturally light and clean tasting.
Made from the most nutritious part of a rice grain, the bran and germ, Alfa One Rice Bran Oil is high in natural antioxidants such as Vitamin E and Oryzanol, and it is has a good balance of the 'good' mono and polyunsaturated fats.
Let's get in on the secret and try this product before we buy it!
☺
~ Emma
More Related Offers: