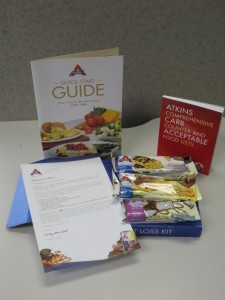 I requested the Atkins Quick-Start Kit and the big blue box arrived in the mail!
Inside it there are 3 bars in different flavours (Chocolate Peanut Butter, Chocolate Chip Granola and Coconut Bar), as well as a Comprehensive Carb Counter and Acceptable Food Lists Book and a Pamphlet on how to get started.
I don't know if Atkins is for me, but I will definitely read up on it, because I am trying to shed a few pounds before the wedding!
If you want to take a look too, just follow the link and make your request!
Enjoy :),
-Sandra☆
Request Your Quick-Start Guide
More Related Offers: